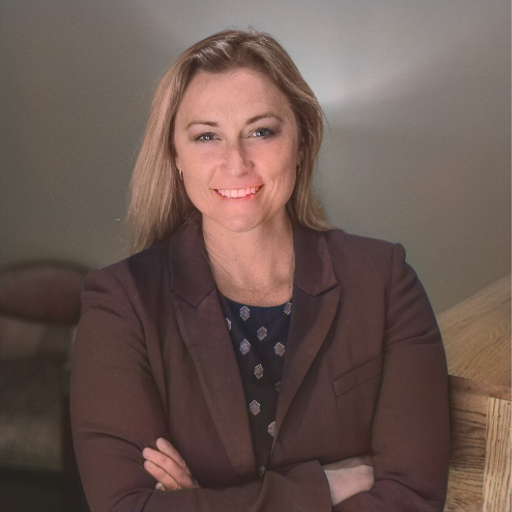 Katie Hubbard is a trial lawyer representing people who have been harmed by negligent parties in complex personal injury cases. Over the last decade, Katie has litigated many different types of personal injury cases in Illinois, Missouri, and across the country. She has spent most of her career fighting for injured people and their families, obtaining numerous awards and settlements. Her compassion for her clients and desire for every person to have access to justice drives and inspires her love of trial practice.
Katie is actively involved in the American Association for Justice, a national organization of trial lawyers dedicated to promoting a fair and effective justice system. She is a speaker at legal seminars across the country, including AAJ's Trial Advocacy College: Depositions.
From 2017 through the present, Katie has been named as "Top 40 Under 40" of civil plaintiff lawyers by the National Trial Lawyers Association. Katie received the 2020 Women's Justice Litigation Practitioner Award from Missouri Lawyers Weekly. She was also named a "Leader of Tomorrow" by the Southwestern Madison County, Illinois Chamber of Commerce. She is a member of the Illinois Trial Lawyers Association, Bar Association of Metropolitan St. Louis, Missouri Association of Trial Attorneys, Women Lawyers' Association of St. Louis, and the Illinois State Bar Association. Ms. Hubbard graduated from Saint Louis University School of Law and obtained her undergraduate degree from McKendree University where she played soccer and was the President of Student Government.
Katie is also a musician and released her first album, Slow Down, Child, in 2022. As an advocate for justice, Katie has worked extensively to serve the underrepresented and impoverished locally and abroad. She currently serves as President and Co-Founder of Mission 1:11, a non-profit organization dedicated to partnering with those in need to provide education, nutrition, healthcare, and spiritual encouragement, specifically in Haiti and the Philippines.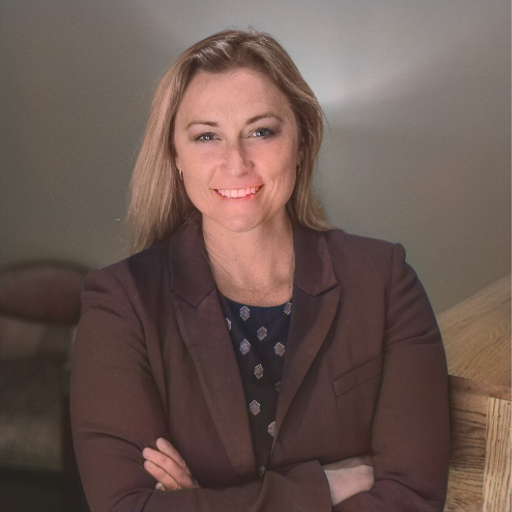 CLIENT REVIEWS





Ms. Soucie provided a level of support during an especially difficult time in my life that I never would have expected from an attorney. She was always clear, honest, and open with me. I was alone in my situation and she made me feel like I was going through it with a trusted friend. She was always responsive and genuine, keeping me updated on the process along the way. I felt like she informed me to make my own decisions about my case, I did not ever feel pushed to do anything that made me uncomfortable. So grateful to have had Ms. Soucie in my corner!
Miranda – AVVO
I could not have asked for a better experience with Sandra Loeb. From the initial meet up to the conclusion of the legal matter, she made my experience easy and fast. I was comfortable throughout the entire case as Sandra always kept me informed every step of the way. She was understanding, patient, and truly wanted what was best for me. She knew exactly what I was entitled to and succeeded with determination.
Sandra – AVVO
Ms. Loeb educated me on what to expect through the process. She was prompt on responding to communication. I was happy with the outcome.
Sandra – AVVO
I was recommended to Sandra by a previous client. Her work ethic and aggressive posture were empirical in my attaining an financial award regarding personal injury I received while in the employ of the State of Illinois. She kept me posted throughout the process.
Sandra – AVVO
I was very pleased with how my case was handled. Sandy was able to get my case closed in a very short time. She was very accessible when needed whether via phone,text, or in person. Would highly recommend Sandy if you are needing a workers compensation attorney.
Sandra – AVVO
Mr. Spiros achieved a spectacular outcome on my case. I found the process to be efficient and organized. The research was thorough and I received prompt responses to all of my communication inquiries. Most importantly, I felt that Mr. Spiros was honest and frank when explaining possible outcomes and so I had complete trust in his capabilities to achieve the best possible outcome for my case. He over-delivered on my expectations and I won't hesitate to recommend him to anyone in my situation or to hire him again if needed. Thank you so very much, Mr. Spiros. You are a welcome combination of honesty, integrity, and legal know-how.
James – AVVO
Jordan is very nice to deal with. He is kind and courteous. He makes sure that everything is understood. He is though and very compassionate. I would hire him again if we would need to.
Jordan – AVVO
Jordan was very polite and helpful when it came to my case! Working numerous hours of long work! He didn't give up at all! Jordan is very professional and will stand up what's right! I was please with the outcome and getting justice! I would highly recommend him!
Jordan – AVVO
Alison went way above any expectation I had. She was always available and explained things in such detail. During the consultation, I was told what to expect and there weren't any surprises along the way. During this difficult time, it was refreshing to know she cared.
Alison – AVVO
She was a great attorney fought for a bigger settlement and wasn't going to back down!! She was there for us any time we had any questions. Would definitely use her again.
Alison – AVVO
Alison was great to work with. Most of our communication was via email which was convenient and she was great about answering questions I had. In person she's pleasant and professional.
Alison – AVVO
I was injured on the job, never had anything happened like this in my life. I jumped through all the hoops a company can make you do. In the end it was suffering on top of suffering and finally surgery. I was very reluctant to seek legal help, didn't know if I was entitled to compensation in the matter. I can't express enough how happy I was I made the call to Spiros Law. Even during this time of pandemic they made everything a piece of cake. Mr Purcell is highly professional, extremely law knowledgeable and overall a very freindly and down to earth person. He helped me in my case 100%. In the end like I said if you are unsure about legal injury help please don't hesitate and call for Andrew Purcell. HIGHLY RECOMMENDED and thank you again personally.
Andrew – AVVO
Mr Purcell was always professional, helpful and always answered my questions. This was my first experience hiring a personal injury lawyer and he made it so easy. I will certainly refer him to anyone looking for his expertise.
Andrew – AVVO
Mr. Purcell was very impressive in the handling of my case. I suffered a nasty fall in a restaurant resulting in limited use of my right arm & shoulder & a steel plate in my elbow. Mr. Purcell handled the case in an efficient & professional manner which resulted in a settlement which was satisfactory to all parties involved. He kept us informed during the entire process & was available every step of the way.
Andrew – AVVO
Andy went Over and beyond. He kept me informed as to what was happening and worked diligently to get me the best settlement for my injury. I would definitely use Spiros Law and Andy's expertise again, thank you Andy.
Andrew – AVVO
Mr. Spiros and his whole staff have done an amazing job at making me feel empowered, well-informed, and welcomed. I was so scared but was quickly put at ease because he helped me through every single detail and I knew what to expect. He is an amazing lawyer that will fight hard for you. Mr.Spiros ensured I was well prepared which made me feel confident and ready for anything. I would HIGHLY recommend him and his staff.
James – Lawyers.com
I was referred to this law firm by a local attorney due to the firm's reputation for handling personal injuries. I had the opportunity to work with several attorneys on the staff and in the final phase I worked with Miranda Soucie. I appreciate her diligence to "stay the course" as the case would take twists and turns in and out of my favor. In the end it was in my favor. My heartfelt thank you to Miranda for navigating the final result to the best of her abilities. I do not hesitate to highly recommend Miranda to others in need.
Miranda – Lawyers.com
Alison was great to work with. She was happy to answer questions in detail and was responsive. A lot of our communication was over email which was nice. In person she's easy to talk to and professional.
Alison – Lawyers.com
I have never worked with a lawyer before my accident in 2018, when I came to Spiros, Sandra Loeb made sure to help me get the settlement I deserved. In the year that I worked with her she went above and beyond, communicated every step with me and in the end I was truly happy with her work and the outcome.
Sandra – Lawyers.com
Working with Mr Spiros made our healing process easier, he always returned our calls if we had any questions, he regularly called just to check on us, I would recommend Mr Spiros to anyone who wants to file a wrongful death lawsuit
James – Lawyers.com
Andy was very professional. He kept us updated & informed during the entire process. He worked to achieve the best outcome for us. I would highly recommend his services to future clients.
Andrew – Lawyers.com
My attorney has been nothing but understanding and compassionate during this long process. Fighting hard to get the most for my injuries, and pain and suffering. I would definitely recommend Spiros Law!!!
Spiros Law – Lawyers.com
I was very pleased with my experience at Spiros Law. Initially I didn't know how to proceed, what to say, or who to talk to. They were very helpful and from then on I was able to contact the same person with any question or concern. I was well treated through the entire process, and that is important to me.
Spiros Law – Lawyers.com
Jim and his staff keep me informed throughout the case. They were very helpful in our situation offering the guidance we needed for a positive outcome.
Jim – AVVO
Mr Spiros was there for us. With the legal problems we had he stepped in and was there guiding us all the way. He landed a settlement that was much larger then we had though we would have gotten. He and his staff are very easy to work with, they are prompt in responding to your needs, and lay out the whole picture for you.
Jim – AVVO
Jim was an excellent choice for me. With the stress of my medical issues, Jim put me at ease talking to him. My questions are always answered in a very timely manner. I feel that I made a very wise decision in hiring Jim and would highly recommend him to anyone.
Jim – AVVO
His attention to detail is above reproach and he most certainly is an asset to his profession. Mr. Spiros always answered my calls within a reasonable amount of time.  He is very pleasant to deal with and I believe that is very important in an attorney. I had no stress in dealing with the process due to Jim. I can not recommend him enough. He is the only attorney I would ever consider using. 
Jim – AVVO
Sandy was super friendly and was a great lawyer. She always kept me updated on everything.
Sandy – AVVO
⦁ Sandy has handled 3 cases for me. She has not let me down, I'm very satisfied with the work she has done. 
Sandy – AVVO
Sandra provided me with the guidance that yielded a very positive outcome in my claim. From the start Sandra was very easy to work with and I quickly realized that I was in good hands with her as my attorney.
Sandy – AVVO
Ms. Loeb listened and addressed my concerns at the consultation, evaluating the situation with professionalism and a friendly manner. My case was resolved to my satisfaction in a short period of time.
Sandy – AVVO
Sandy was always accessible, whether by email or by phone. I never once was asked to leave a message if she was in the office.
Sandy – AVVO
Ms. Soucie is an extremely knowledgeable and caring attorney. She always treats me with the utmost respect. She never hesitates to answer my questions, either. She has the confidence you want in someone representing you and when you're around her you feel it, too.
Miranda – AVVO
Miranda was able to fix everything without me having to stress too much about it - which was amazing due to me still being in college. Miranda took care of everything.
Miranda – AVVO
We had an excellent experience from start to finish with Miranda Soucie. Miranda had the appropriate knowledge, took the time and effort to gather all the information to ensure a positive outcome for our case. We are grateful for her dedication and support.
Miranda – AVVO
Miranda took my case even though it was a difficult one and she never gave up on me. Settled my case and got those medical bills paid! Hope I never need her again but if I do I won't hesitate to call her!
Miranda – AVVO
Miranda was amazing. I always felt she was there for me. I could call her phone anytime and she would get back to me, even on her off time. She worked hard to get the best settlement I could. I never felt she rushed me or didn't feel she was only there because she had to be. I never felt I did not know what was going on.
Miranda – AVVO
Every time I met with Miranda or had a phone conversation with her the first thing she would ask was how I was doing and make sure if there was anything she could do for me. I felt during this whole process she made this case very personal to her. I felt I was talking to a good friend and not an attorney.
Miranda – AVVO
I would highly recommend Miranda to take your case. She is an excellent communicator and a fast thinker! I am very happy with the result of my case, and all praise is due to Miranda. 
Miranda – AVVO
With difficult situations in my case Miranda was always on top of things and providing scenario's on what course we she take. She was professional an concerned with my needs for this case.
Miranda – AVVO
Miranda, kept in constant contact either by phone or email and I always received a response within a day or two. Her personality is wonderful, she is a delight to be around, but when it comes to business, she is no-nonsense and does not back down easily. Her heart is in her work and the resulting factor is a happy client. 
Miranda – AVVO
Miranda is wonderful in keeping us informed on how things were/are progressing in our case. When we had questions or concerns, we felt comfortable emailing or calling into the office to speak with her, and of course, she gave us honest, truthful answers that reassured us. We've never been down this road before, but having an attorney like Miranda has definitely helped in seeking the justice we feel is deserved.
Miranda – AVVO
If you are looking for an attorney to truly represent you in the best way, my experience with Andrew was just that. He always took the time to talk and explain and answer any questions I had. Andrew was quick to address any issues in my case such as making sure the insurance company was paying on time and getting bills paid.
Andy- AVVO
Mr. Purcell was extremely helpful with any questions we had and responded in a timely manner. The service we received was excellent and I highly recommend him.
Andy- AVVO
Andrew did an excellent job on my case when I was in a car accident last year. I was injured and couldn't drive to meet with him so he came to me and always kept me in the loop with what was going on. He is very professional, responsive, and made things as easy for me as possible.
Andy- AVVO
Exceptional service. Dealt with our insurance companies well beyond expectations. Thank you!
Miranda – AVVO
Understanding, compassionate and caring about your clients. Fought long and hard for a fair settlement on my personal injuries, pain and suffering and loss wages. I can't thank you enough for your time and dedication. My settlement has helped change my life tremendously. Very happy client and will recommend you anytime!!
Miranda – AVVO
Miranda did a excellent job of working at what was best for us. Miranda is excellent at keeping your needs at the front. So thankful we hired her for this personal injury case.
Miranda – AVVO
Miranda is very professional, kind and extremely knowledgeable. Caring attorneys are hard to find and Miranda is one of the best. We would never hesitate to hire her again.
Miranda – AVVO
Miranda worked her magic on my case and because of her diligence, she got me the top percentage allowable for my injury. I would highly recommend her to anyone. Would retain her again in a heartbeat.
Miranda – AVVO
I was fortunate to be given Miranda's name by one of her previous clients. I felt that she listened and made me feel as if my little case would be her #1 priority, even though I knew she had much larger cases to work on. Thank you for your wisdom
Miranda – AVVO