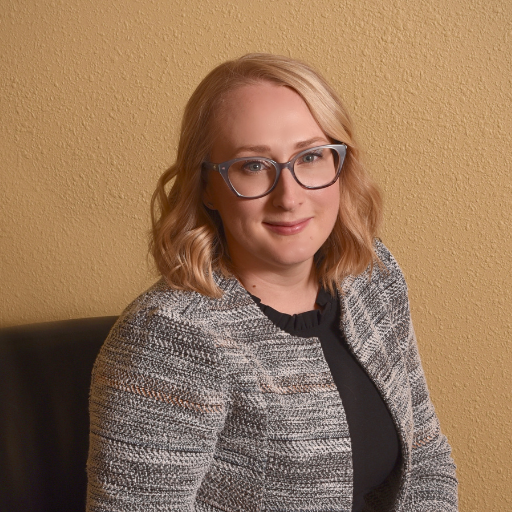 Samantha L. Sweeney
Samantha joined Spiros Law, P.C., in 2020 after practicing for ten years in the Kankakee area. Her practice is focused on motor vehicle accidents and other personal injury matters. Samantha is a trained mediator, arbitrator, and guardian ad litem for the Twenty-first Judicial Circuit. She is skilled in handling high conflict matters, maintaining a reassuring but strong presence for her clients from negotiation and mediation to the courtroom.
Samantha is a Kankakee River Valley native, graduating in 2003 from the University of St. Francis in Joliet, IL with a Political Science degree. In 2007 she graduated from Valparaiso University School of Law, cum laude. During law school she spent her summers at Prairie State Legal Services, Inc., in Kankakee, representing low-income individuals in domestic relations and social security disability matters, for which she received a special commendation for her pro bono service. She is licensed in the State of Illinois and in the Central District of Illinois.
Samantha lives in Kankakee County with her husband, two children, and their black lab, Tucker. When she isn't working, you can find Samantha enjoying time with her family, especially boating in the summer months on lakes around the Midwest, cheering her children on in gymnastics and hockey, and gardening.